Alpha Business Communication Development
Hosting and Internet Marketing Service
"You could convert 15%, 25% or even 50% of your website visitors into customers; how much more revenue would you generate as a result?"
Web Marketing Services
As Simple As ABC
Custom web solutions tailored to your business needs using innovative technology and user-friendly designs from our team of professionals. Your website is a vital part of your online marketing strategy, and a successful website design hinges on in its ability to combine rich content and innovative visions with intelligent applications.
Having a website is not enough to get noticed today it must be a facet of the social media experience. Your organizations website will be much more than just another communication vehicle for the internet. Considering the vast number of sites on the web today, SEO (search engine optimization) is always a the first consideration in our design process. as well as google placement, Facebook presence and other social media platforms.
Rank at the top of popular search engines like Google and Yahoo. Having ABC in your corner is like having your own Marketing agency. A group of talented folks to build and market your site. A dedicated account manager to direct the entire team of designers, writers, developers leaving you with only 1 person who can answer all your questions and translate your wishes into a website.
Changes are inevitable — that's why we include unlimited updates in most of our plans. "Change is the only constant in life" -Heraclitus We create websites with Google's best practices in mind and validate using their site quality tool to ensure your site gets the traffic it deserves.
We will build your online brand presence on multiple social media platforms.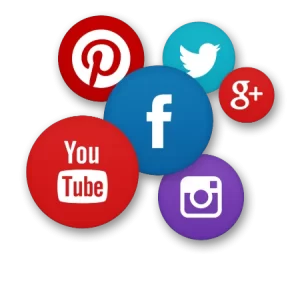 Do you have any questions?
Follow us on Social Media